Regular price
$14.00 USD
Sale price
$14.00 USD
Unit price
per
Sale
Sold out
Shipping information

► We fulfill orders from three locations: USA (Texas), EU (Germany), and NZ.

► NEW: This month, we offer a flat rate of $6.95 for domestic shipping to our USA customers for all orders of more than one deck! For a single deck, the shipping cost is $6.20.

► For customers outside of the USA (excluding NZ/AU), we recommend selecting the "Shipping from the EU" option when purchasing between 1-8 decks or more than 12 decks. This will provide you with better international shipping rates, no matter where you are, even in Canada. The shipping rates are the same from both the USA and EU if you are only buying one deck.

► Customers located in the EU should always select the EU shipping option if a deck is currently stocked in our EU warehouse.

► If you buy decks from two locations, you will have to pay for two parcels. Whenever possible, order all decks from a single warehouse to save on shipping.

► All parcels are tracked.

► Order processing time is 1-2 business days.
View full details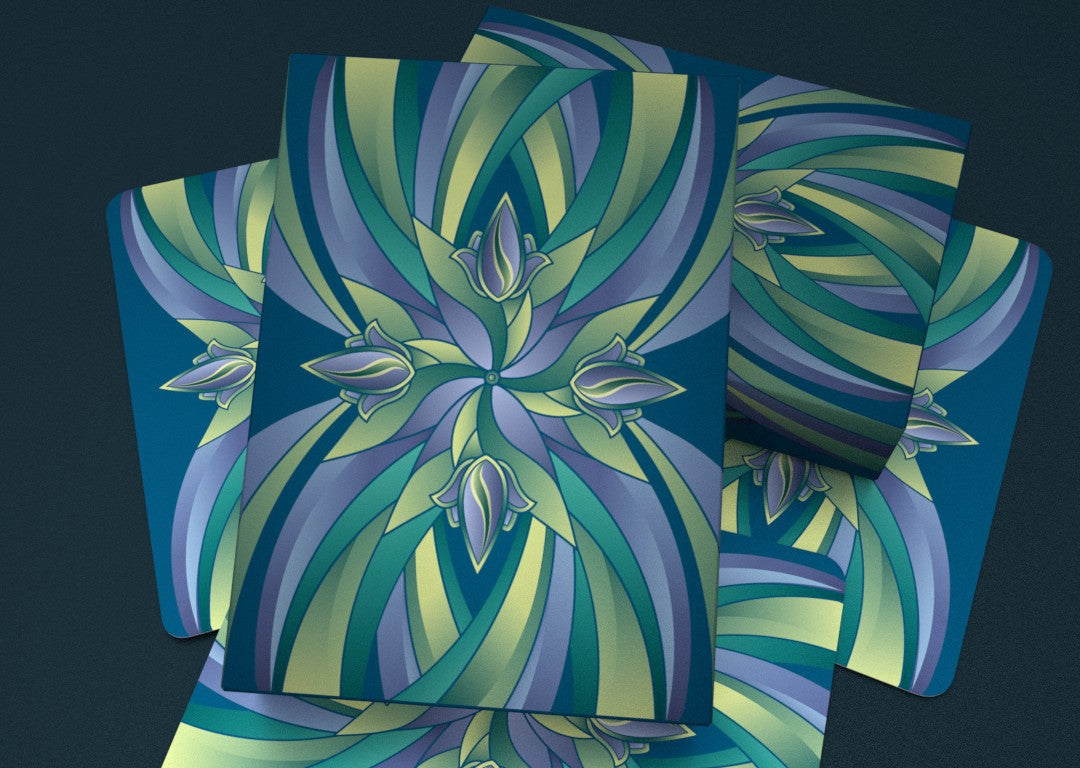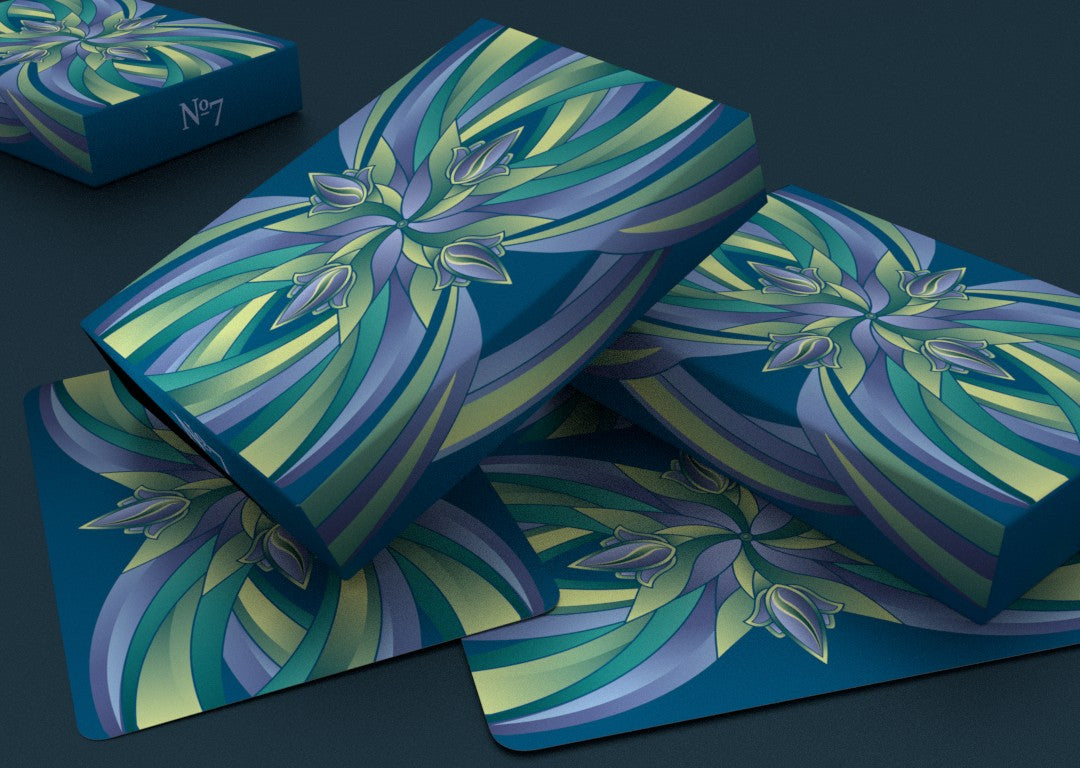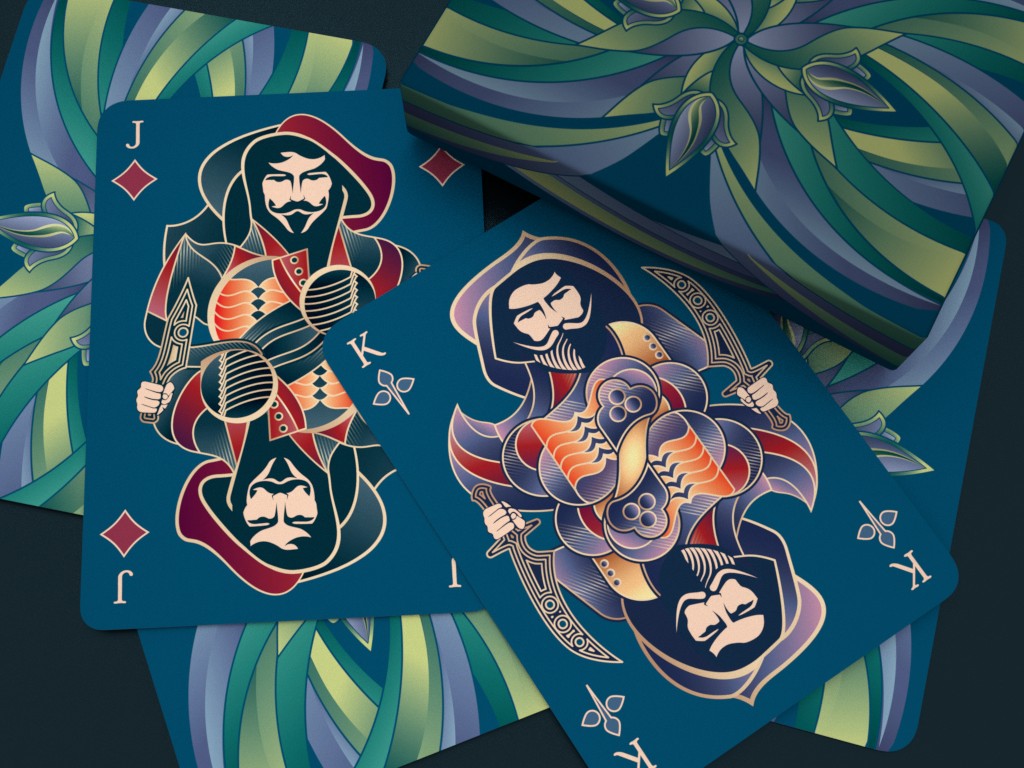 What is better than to observe the Northern lights with a mug of hot chocolate on a cold, clear night? The Midnight Teal edition weaves in colorways similar to that of Northern lights, dancing and crisscrossing throughout the winter skies. Overlapping are the stripes on the top and bottom of the design, expressing the dynamic movement. The teal, blue, and green could also be seen as the skylines of the arctic where pine trees dangling with icicles meet the bluish starry night.
The Midnight Teal Edition:
Kickstarter and Montenzi exclusive
Edition of 600 decks
Printed by WJPC
Funded on Kickstarter in 2020
Kickstarter: https://www.kickstarter.com/projects/montenzi/no7-playing-cards-winter/description
All images are 3D! Actual colors may vary!